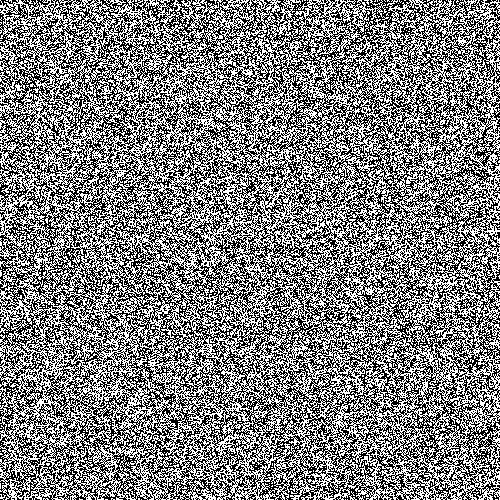 FRIDAY,
JUNE 2,
6:30—
8:30PM
Perelman Theater @ Kimmel Center for the Performing Arts
The 2017 Philadelphia Latino Film Festival (PHLAFF) Opening Night is a celebration that will include the Philadelphia Premiere of Defend Puerto Rico, Concertinas (No Ease), highlights of our 2017 LOLA Award and Honorable Mentions and showcase the 2017 festival offerings.

A percentage of the proceeds of the evening will support Casa de Venezuela Philadelphia's efforts to send medical supplies to Venezuela.
Defend PR is a multimedia project designed to document and celebrate Puerto Rican creativity, resilience, and resistance. Recognizing the complex and dynamic landscapes that comprise Puerto Rican daily life and struggle, Defend PR seeks to deepen connections between Puerto Ricans on the island and throughout the diaspora, in the hopes of nurturing greater solidarity, collaboration, and kinship.
USA, 2017
MIKEY CORDERO, DIRECTOR
Documentary
ENGLISH & SPANISH
23 MINutes
A lonely old driver enters through a tunnel to the underworld of Caracas, Venezuela. He travels through all the misery, failure, and violence that this broken town has to offer, until it gets home, locks himself and turns on the tv to relax, until someone cut the lights out.
Venezuela, 2016
Alan Ohep, Director
Documentary
ENGLISH & SPANISH
4 Minutes
HONORABLE MENTION
FRIENDSHIP
SATURDAY,
JUNE 3,
11AM

Reading
Terminal
Market
FILM
FAMILY INGREDIENTS:
ARROZ CON GANDULES
USA, 2016
Documentary
25 MINutes
Puerto Rican pride thrives in Hawaiʻi. Ed Kenney meets up with entertainer Tiara Hernandez, whose family grew up in Waikiki showrooms. They follow a culinary path to a country she's never seen to learn more about her heritage.
Food Demonstration
Chef Luis Liceaga, Loco Lucho Latino Catering
SATURDAY,
JUNE 3,
12PM
Caplan Recital Hall @ Terra Hall, UArts
Shorts Showcase & lola honorable mentions
Conexiones/
Connections
Mandi, The Little Cockroach is a love story, music is its language and laughter is its fuel. One morning, while cleaning her house, our heroine finds a small treasure and fantasizes the best way to invest it. The social pressure that surrounds her around marriage leads her to imagine herself as a jury of a "reality show" that will help her discover what she really wants. A modern adaptation in cardboard of Rogelio Sinán's story, "La Cucarachita Mandinga" (Little Mandinga Cockroach).
Panama, 2017
Martanoemí Noriega, Director
Short, Animation, Feminism
Spanish
9 Minutes
A romantic comedy about two strangers that get stuck in an elevator and to pass time they swap embarrassing dating stories not realizing they might be made for each other.
USA, 2016
Adam Gonzalez, Director
Comedy, Romance, Mature Adult, Adult Humor, Love, Romantic Comedy
English
30 minutes
LOLA Honorable Mention
Friendship
Virginia is hired to help Rose around the house; Rose's views on living and dying force Virginia to face the inevitable. How far would you go for a friend?
USA, 2016
Rosie Berrido, Director
Short
English
24 Minutes
LOLA Honorable Mention

Monger
A sexual tour guide, an ex-client who is fighting for the custody of the child he had with a prostitute, and a fledgling client who is trying to sleep with the highest number of prostitutes possible show us the world of sexual tourism in Buenos Aires.
Argentina, 2016
Jeff Zorrilla, Director
Documentary, ExperimentaL
English/Spanish
1 Hour 12 Minutes
SATURDAY,
JUNE 3,
2:30PM
Caplan Recital Hall @ Terra Hall, UArts
Manuel, a farmer from Olancho, Honduras, seeks fame by making music for the region's drug cartels. When some of his song lyrics get him in trouble, Manuel must make the most difficult decision of his life: continue the quest for fame, or flee.
USA, 2016
CHRISTOPHER VALDES & Ted GRISWOLD, DIRECTORS & Producers
Documentary
SPANISH WITH ENGLISH SUBTITLES
1 Hour 10 MINutes
Saturday,
JUNE 3,
4:30PM
Caplan Recital Hall @ Terra Hall, UArts
Shorts Showcase
De Venezuela a Cuba: Resistencia y Comunidad / From Venezuela to Cuba: Resistance and Community
Oscar, a young Venezuelan student sparks a social media movement using an innovative cell phone application to circumvent the censorship in his country.
U.S./Venezuela, 2016
Juan Martinez Vera, Director
Short, Student
Spanish
19 Minutes
Wheel of LIfe/La Rueda de la vida
Meet El Oso (the Bear), one of the founders of Casino— the Cuban dance that launched salsa. A simple man whose joie de vivre delights, Oso' travels through his Havana regaling us with tales of his youth, when Havana's exclusive clubs were white only, forcing him to dance on the streets.
After rock n' roll and the revolution intervene, Oso and his circle of friends choreograph a new history felt today across the globe. One of the first U.S.-Cuba co-productions, Wheel of Life spins international relations onto the dance floor.
U.S./Cuba, 2016
Juan Martinez Vera, Director
Short, Student
Spanish
19 Minutes
SATURDAY,
JUNE 3,
5:30PM
Caplan Recital Hall @ Terra Hall, UArts
FILM
Memories of a Penitent Heart
Twenty-five years after Miguel died of AIDS, his niece tracks down his estranged lover and cracks open a Pandora's box of unresolved family drama.
USA, 2016
Cecilia Aldarondo, Director
Documentary, Family
English
1 hour 9 minutes
SATURDAY,
JUNE 3,
7:30PM
Caplan Recital Hall @ Terra Hall, UArts
The film is based in the real life of Teo, a distinguished, prominent and outstanding lawyer, with a four year marriage and two small children, who decides to accomplish his long time secret: to change his body and become a woman.
Venezuela, 2016
Elia K. Schneider, Director
Drama, Romance
SPANISH with ENGLISH SUBTITLES
1 Hour 50 Minutes
Sunday,
June 4,
12PM
Taller Puertorriqueño
YOUTH / Workshop
Youth Salon
The Youth Salon was created to inspire and be a catalyst for the change youth seek in their communities and the world around them. This year we have a diverse and exceptional group of filmmakers. This year we have partnered with Taller Puertorriqueño and Edison High School Film. The event will be hosted by our 2016 Youth Salon winner, Gabriela Carrera. Our day begins with two youth workshops: Character Development and Mobile Filmmaking. This workshop will be followed by a screening of short films and a panel discussion lead by young artists and activists. Our day ends at the Kimmel Center for the Festival closing ceremony.

Workshop registration @ 11:00AM. Space is limited.
The film showcase will begin at 3PM. All are welcome.
SUNDAY,
JUNE 4,
12PM
Caplan Recital Hall @ Terra Hall, UArts
Shorts Showcase
Crecer/Grow
Ana, a broken, young woman, must choose between living in the past or finally overcoming it.
USA, 2017
Alycya Magaña, Director
Short
Spanish
9 minutes
A little girl watches over her dying father, in hopes of reuniting her grief stricken parents in the afterlife? Can one family's selflessness lead to a never-ending love?
USA, 2017
Elaine Del Valle, Director
Drama, Spiritual, Love Story, Latino
English
7 Minutes
In the drought-stricken town of Agua Dulce, in the California High Desert, a ten year old girl challenges her grandfather, a cranky retired firefighter, to follow a crazy plan and bring the water back to the dry river.
Spain/USA, 2017
Alvaro Ron, Director
Drama, Comedy
English
15 Minutes
Fabiana and Sebastian play various characters while looking the mother of a little bird named Tutti.
Costa Rica, 2015
Marysela Zamora, Director
Drama, child, family
Spanish
7 Minutes
High school junior Alma Pantaleon arrives at her after-school work shift at a local South Los Angeles taqueria. Instead of tacos-and-burritos-as-usual, things get complicated when she finds herself stuck baby-sitting a former boyfriend's younger brother, who's no longer the "sweet little boy" she remembers.
USA, 2016
Steve Bachrach, Director
Drama, Urban, Teen, Latino
English/Spanish
16 minutes
SUNDAY,
JUNE 4,
1PM
Caplan Recital Hall @ Terra Hall, UArts
EMERGENCE SHOWCASE + PANEL
"tHE JUMP, CROSSING BOUNDARIES AND OCEANS"
Cuba's economic plight has been recorded and used as a warning to Puerto Ricans of what could go wrong. Yet now, Puerto Rico is falling under an unprecedented debt and Cuba is slowly opening up to a capitalistic model. Both countries can serve as warnings of challenges ahead. Their art has been flourishing and cinema is pushing its preconceived notions of its inhabitants. This short film selection is the effort of directors whom all have produced films in the hopes that their work and words get known beyond their waters using unconventional self managed distribution channels.
Festival Europeo de la Alianza Francesa de Puerto Rico
EL REGALO, Joel Perez (2017—Mejor Actriz)
BIOPSIA, Glorimar Marrero (2016—Mejor Directora)
MONSERRATE, Michael Justiniano (2017)
CHATARRA, Rolando Melendez (2016—Mejor Cortometraje)
DESAGRAVIO, Ray Figueroa (2017—Mejor Cortometraje)
Americas Media Initiative
CÓDIGO COLOR, MEMORIAS, Williams Sabourin O'Reilly (2016)
BATERÍA, Damian Sainz Eduardo (2016)
TILÍN TILÍN, Violena Ampudia (2016)
PANELISTS
ALEX HALKIN, Americas Media Initiative
CAMILLE VANDENBUNDER, Festival Europeo, Alianza Francesa de Puerto Rico
MIKEY CORDERO, Defend Puerto Rico
MODERATOR
ARIS MEJIAS
"Cuba and Puerto Rico, are two wings of a bird. They receive flowers and bullets over the same heart."
—LOLA RODRIGUEZ DE TIO (1893)
Sunday,
June 4,
3PM
Taller
Puertorriqueño
Youth / SHORTS SHOWCASE
Youth Showcase
Winning Selection
To Serve and Protect
Gandhi Brigade Youth Media
(Washington, D.C.)
Honorable Mention
XYZ
Edison High School Film
(Philadelphia, PA)
Selections
Public Heart / Claudia Romano / Documentary / 9 minutes
Offline / Big Picture Alliance/Delphi / Short Story / 20 minutes
Skin / Aniya Wolfe / Short Story / 18 minutes
Dalyla / Alexis Cerezo / Documentary / 10 minutes
To My MotherLand / Kristal Sotomayor / Documentary / 5 minutes
Sky's The Limit / Big Picture Alliance/Delphi / Short Story / 13 minutes
The Continuous Movement / Big Picture Alliance/Delphi / Poem / 2 minutes
I Am Who I Am / Big Picture Alliance/Delphi / Documentary / 3 minutes
Unknown / Big Picture Alliance/Delphi / Documentary / 7 minutes
Me / Edison High School / Short Story / 4 minutes
SUNDAY,
JUNE 4,
3:30PM
Caplan Recital Hall @ Terra Hall, UArts
Shorts Showcase
Identidad E Historias de Amor/Identity and Stories of Love
A butch lesbian tells the story of her queer body with the help of her mother and the Aztec goddess Coyolxauhqui.
Canada, 2016
Karleen Pendleton Jiménez, Director
Animation, Documentary, Short, Web/New Media
English
4 minutes
After "losing" his girlfriend's cat Alex turns to his father and a Mariachi for help.
USA, 2016
Nadia Zoe, Director
Short
English
11 minutes
Claudia's night out with friends is disrupted by an encounter with the captivating Isabel.
USA, 2016
Florencia Manovil, Director
Drama, Romance, LGBT
English, Spanish
16 minutes
Sunday,
JUNE 4,
4PM
Caplan Recital Hall @ Terra Hall, UArts
(1944-1949 Dominican Republic, during the dictatorship of Raphael Leonidas Trujillo) One island and two completely different nations. Destiny unites the live of two peasant families, one Dominican and the other Haitian. Samuel, a young Dominican peasant, faces the injustice of Trujillo which leads him to kill a soldier in self defense, he's forced to flee to a distant island of fishermen in the Caribbean away from his family.
Dominican Republic, 2016
Fernando Baez Mella, Director
Drama, History
SPANISH with ENGLISH SUBTITLES
1 Hour 50 Minutes
Sunday,
JUNE 4,
6:30PM
Perelman Theater @ Kimmel Center for the Performing Arts
After taking a DNA test, Latin America's most decorated artist, Rene Perez, AKA Residente, embarks on a global adventure, to trace the footsteps of his ancestors and record his latest album.
Armenia, Burkina Faso, China, Georgia, Mongolia, Niger, Puerto Rico,Russian Federation, 2016
René Pérez Joglar, Director
Documentary
SPANISH with ENGLISH SUBTITLES
1 Hour 50 Minutes