Opening Night
TENGO TALENTO
CUBA, 2014
ELI JACOBS-FANTAUZZI, DIRECTOR
PERFORMANCES BY TIMBALONA & AGUDOS CLEF
Tengo Talento is about the new generation of talent in Cuba. World renowned artists take to the streets to find the next talent in their field. Travel on a journey from Havana to Santiago searching the next stars in Jazz, Hip Hop and Rumba.
Jennyselt Galata of Yoruba Andabo & Sailen (Afro Cuban Folklore)
Jennyselt Galata is a dancer of Afro Cuban Folklore, with great prestige within Cuba and internationally and currently dances with the group Yoruba Andabo. She seeks her successor to keep the legacy of Afro-Cuban culture, dance and religion alive.
Yrak de Doble Filo & Darwin de Golpe Seko (Hip Hop Cubano)
World renowned rapper Yrak Saens (one half of the group Doble Filo) a pioneer of Cuban Rap takes to the streets to find the next generation of Cuban Hip Hop. Travel on a journey from Havana to Santiago searching for the next star of Hip Hop Cubano.
Julio Padrón y El Niño Jesus (Cuban Jazz)
Julito Padrón is one of the most outstanding Cuban trumpeters. He introduces us to a young man who is only 15 years old with a spectacular sound that promises to be a big star.
Panel Discussion
Emergence: Carving your own path
Sannii Crespina-Flores, Moderator
Veronica Caicedo, Int. Puerto Rican Heritage Film Festival
Martha Diaz, Hip-Hop Education Center
Melissa B. Skolnick, GSE Films & Media Mobilizing Project
Eunice Levis, EKG Films
Emerging as an artist who provides critical media content that both inspires and has arrived through non-conventional means. Using this art to dispel, connect and build culturally, consciously and as a woman.
"To feel the anguish of waiting for the next moment and of taking part in the complex current (of affairs) not knowing that we are headed toward ourselves, through millions of stone beings – of bird beings – of star beings – of microbe beings – of fountain beings toward ourselves."
— Frida Kahlo
Film + Q&A
Bestia de Cardo
Dominican Republic, 2014
Virginia Sanchez Navarro, Director
Running time | 99 minutes
Spanish with English subtitles
Q & A with Virginia Sanchez Navarro, Director
Bestia de Cardo tells the story of Moira, a wealthy, Dominican young woman, who is forced to return permanently to her asphyxiating hometown, Cardo, and to the double-faced society that she had left behind. Haunted by her history of mental delusions, the ill-tempered but spineless Moira goes back to her old routine of following her parents' orders and aiding them to regain the family's honor, which has of late been dubious, soon enough so that they can still host their upcoming traditional New Year's Eve Party. Instead, after a dinner with her cousin and her cousin's husband, she quickly makes a crucial mistake that ends up endangering hers and her family's reputation even more. Bestia de Cardo is a melancholy, fantastical and sensual study of social pressure, of the loneliness that can prevail within a broken family and of the unforeseen hope that can come with the beginning of a new friendship.
Short Films + Performance
Lorca, Coffee with
a Side of Juju
David Antonio Cruz and Daniel De Jesus
A screening and discussion on the deconstruction of the body, memory and sound. The conversation will focus on appropriation, sampling and the artist collaboration with the musician Daniel de Jesus.
David Antonio Cruz is a multidisciplinary New York-based artist. Cruz fuses video, costume construction, performance and painting to explore and redefine queerness, diasporic, psychological and ever shifting unnamed spaces.
Daniel de Jesús is a multidisciplinary Philadelphia based artist; Painter, Cellist, Violinist, and songwriter.
Film
Cuatro Lunas
Mexico, 2014
Sergio Tovar Velarde, Director
Running time | 110 minutes
Spanish with English subtitles
Four stories about love and self-acceptance: An eleven year-old boy struggles to keep secret the attraction he feels towards his male cousin. Two former childhood friends reunite and start a relationship that gets complicated due to the fear of getting caught. A gay long lasting relationship is in jeopardy when a third man comes along. An old family man is obsessed with a young male prostitute and tries to raise the money to afford the experience.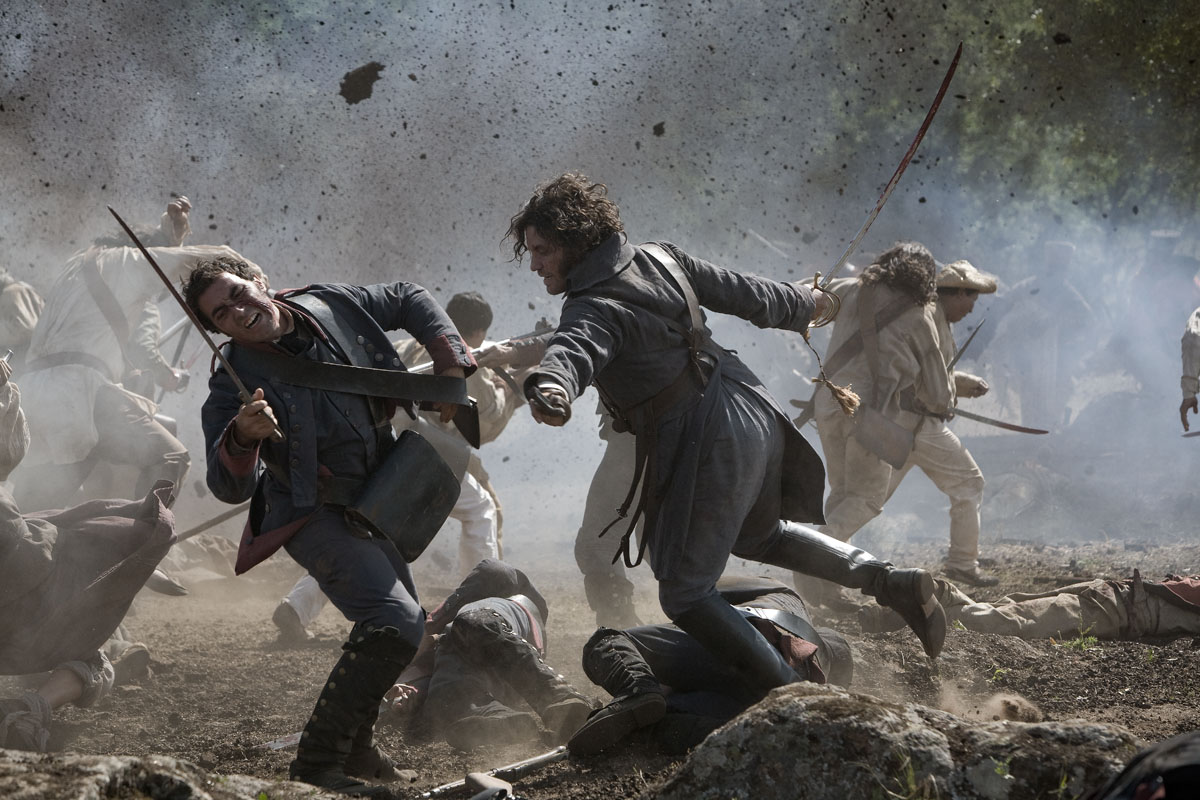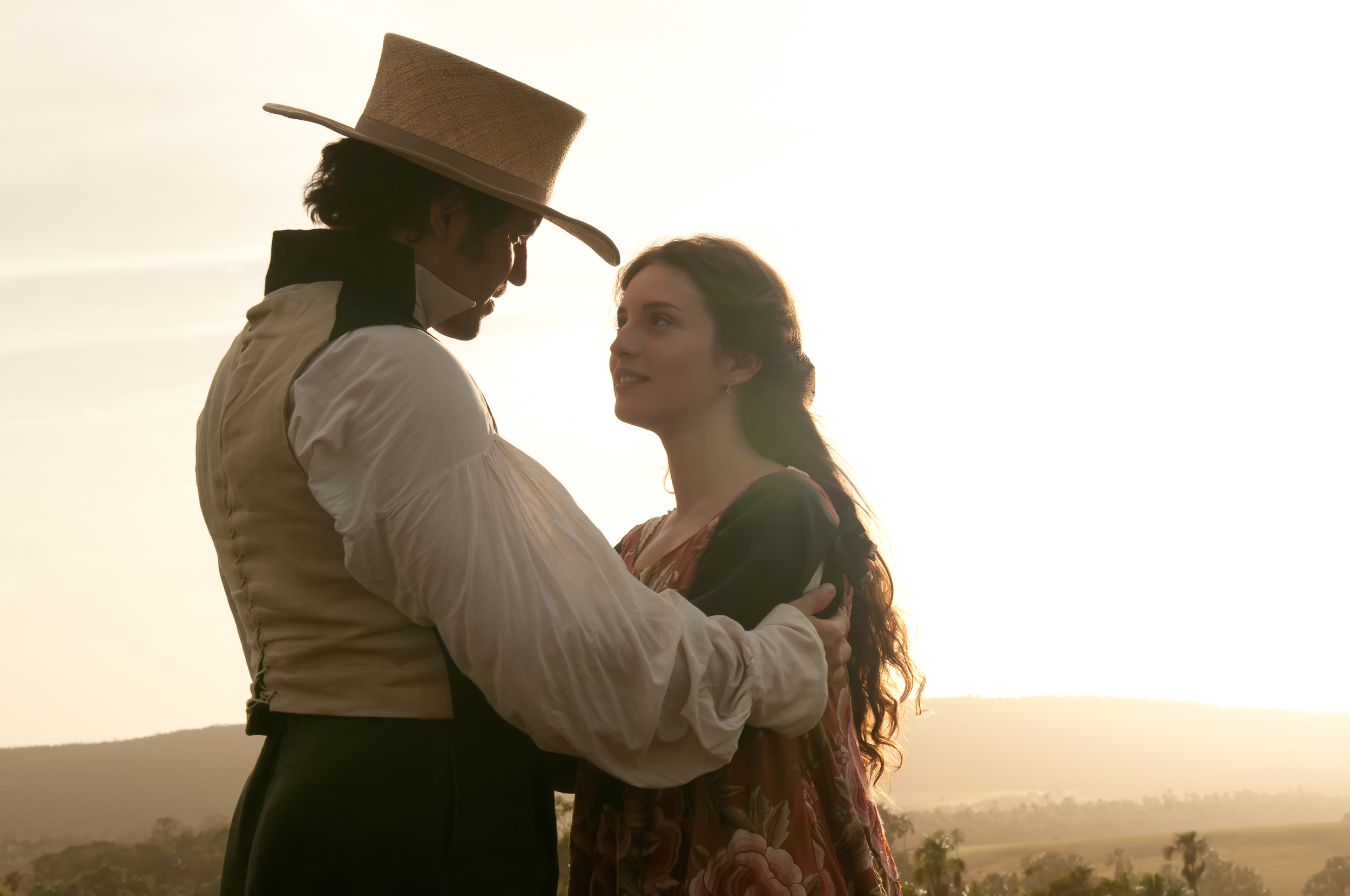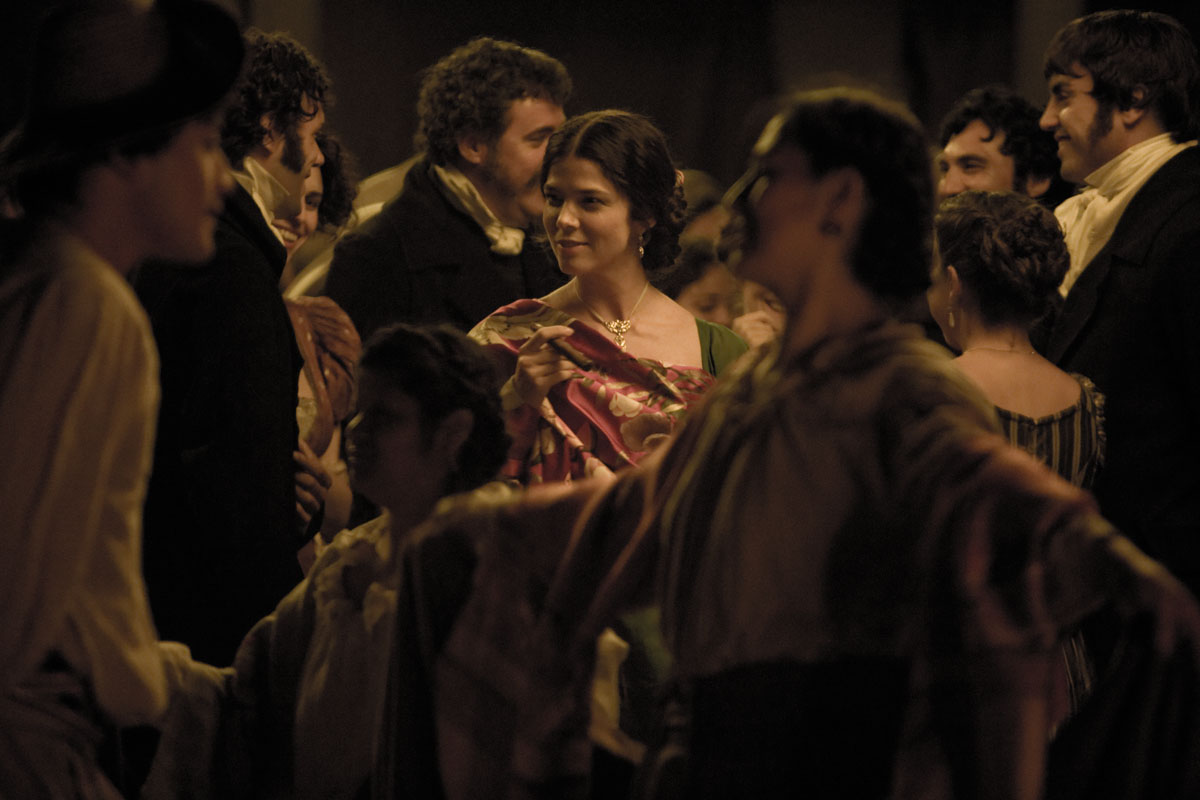 Film
The Liberator
Venezuela 2014
Alberto Arvelo, Director
Running time | 119 minutes
Spanish with English subtitles

The Liberator journeys through the impassioned struggle of Simón Bolívar's fight for independence in Latin America from Spain and his vision of a united South American nation. A historical biography presented entirely from Bolívar's point-of-view, who commanded an army that freed a great part of the region from Spanish colonialism back in the 19th century, and is regarded as a forefather of South America.
Film + Q&A
Cancion de Barrio
Cuba, 2014
Alejandro Ramirez Anderson, Director
Running time | 79 minutes
Spanish with English subtitles
Q & A with Alex Halkin,
Director of the Americas Media Initiative
In 2010, Cuban music sensation Silvio Rodriguez did a concert in La Corbata, one of the poorest neighborhoods of Havana. It was the beginning of a tour that would take him deep into Cuba. Completed after two years of travel, the experiences weave a map of invisible Cuba, whose complexity is revealed through the voices of the film's participants. Song of the Street (Canción de Barrio) is a documentary about the issues that motivated Silvio to do these concerts. From his first experiences in La Corbata the film unveils, layer by layer, neighborhood by neighborhood, the pain, deterioration, imagination, violence, resignation, humor, outrage, despair and precarious hope of the poor who survive an already too widespread and often silenced part of Cuban reality.
Film + Q&A
The Lookout
Venezuela, 2015
Gordon Milcham, Director
English
Q&A with Gordon Milcham, Director
Crystal Hayden marries an LAPD Detective obsessed with the murder of his late wife during a robbery. A robbery in which everyone was caught except for the lookout and possible driver. As her husband's investigations move forward, Crystal tries to protect her family from the tragic truth.
Film + Q&A
The Last Colony
Puerto Rico, 2015
Juan Agustín Márquez, Director
Running time| 90 minutes
English
In 1898, the United States invaded and colonized Puerto Rico as part of the Spanish American War. For 114 years the people of Puerto Rico have maintained a polarizing debate on the STATUS ISSUE that has been front and center of the political discourse on the Island. Puerto Ricans (American citizens since 1917) constantly dispute between the options of Statehood, Independence and Commonwealth. On November 6, 2012 the people of Puerto Rico held the fourth plebiscite in the Island's history to try to redefine the political relationship with the United States. Weeks before the plebiscite vote, filmmaker Juan Agustín Márquez traveled back to his homeland and interviewed leading politicians, historians, sociologists, and economists to dissect the status debate in a multilayered conversation about the pros and cons of each option on the ballot.His mission: To explain the status debate to the people of the United States, Congress and the President, and bring the American people up to date on this century old question: Will there be a change in status in America's Last Colony?
Film
Yo Soy La Salsa
Dominican Republic, 2014
Manuel Villalona, Director
Running time | 80 minutes
Spanish with English subtitles
Yo Soy La Salsa is a documentary that celebrates the life of Johnny Pacheco and his artistic career spanning over five decades. This documentary follows the events leading to the birth of Salsa, that at first emerges more as a movement than a musical genre. Salsa was a cultural movement that emerged at a time of need for strengthening the Latino culture and it spread around the world with such force that 50 years later it is still moving the feet of the dancers in the most inhospitable corners of the world. At the heart of the movement is the figure of Johnny Pacheco, who is known as one of the greatest influences of the musical legacy of Salsa.